Top 5 Open Source Software For Schools
For many years, we have been relying heavily on open source applications in our school – on the server, but also on the computers and laptops. Especially on the server-side, open source software is widely used and many great software projects can be used wonderfully in a school. Therefore today I would like to present my top 5 open source software for schools.
Koha

Koha is an integrated library system. It is used in public libraries, schools, and other libraries worldwide. We also converted our library to this software about 5 years ago. Koha has many features and is flexible in configuration. It's a bit steep when you're not a professional, but you'll be rewarded with a great system. If you'd like to learn more about Koha and how it's used in schools, check out this little blog post series.
XCP-ng / LXD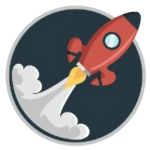 My next favorite is the server infrastructure. If you run your own servers at school, you need to consider which hypervisor you want to use. There is a wide choice and you can choose between several open source options. We decided years ago to use XCP-ng (which emerged from XenServer). We use XenOrchestra to manage the servers. With XCP-ng we manage our virtual machines.
But most of our (web) applications run in Linux containers. Therefore we use LXD – a container hypervisor. LXD comes with lxc, a very easy to use application to create containers, make backups, etc. The big advantage of Linux containers for me is that I can manage, configure, and administer them just like a virtual machine. Therefore they are much more resource-efficient than a VM. Since the 4.0 release, you can even create and manage "real" VMs with LXD!
pfSense

For me, pfSense is one of the best open source firewall systems. PfSense is easy to install and use and runs very stable in our network for years. With pfBlockerNG you also have a very powerful tool to keep advertisements, malware sites, and much more out of your network (web filter based on DNS).
linuxmuster.net

About linuxmuster.net I have written many times in this blog. Linuxmuster.net is an open source school server solution, with which you can easily manage users (teachers, students) and school computers. LINBO, a tool from linuxmuster.net, is one of the most important features for me because with it I can manage all school computers with only one image, even if they have different configurations.
Nextcloud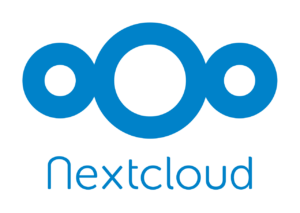 Nextcloud should not be missing from this list. Especially in the last few months a lot of new features have been added, which are also very useful in the school environment. Nextcloud is much more than just shared file storage. Thanks to the many enhancements, Nextcloud can be adapted to individual needs. Whether it's an online office suite, video conferencing, or simply a shared calendar – many things are possible with Nextcloud.
Bonus: Zammad

One more little bonus recommendation at the end: Zammad. Over the last few years, we have tried out various service desk/helpdesk applications. In the end, we ended up with Zammad and we like it very much. Like all the other recommendations here, it comes with many nice features. It integrates well into the existing infrastructure and you can create tickets through many different channels (social networks, email, chat, …).
Conclusion
The list here could be extended at will. Especially for the infrastructure sector, there is a large number of open source applications. This list alone speaks for itself: https://github.com/awesome-selfhosted/awesome-selfhosted. Moodle or Mahara should actually be included, but we haven't had much experience with them yet.
What is your favorite open source software, that you use in your school?