School Server Solution linuxmuster.net v7 Released
Almost four years after the last release, the new version 7 of linuxmuster.net was released today. This is another important milestone in the history of the free open source school server solution.
There will be a small presentation of the linuxmuster.net v7 today (17.04.) at 3 pm (CEST) (virtual via BigBlueButton): https://bz-pfinztal7.dynalias.org/b/gad-tnt-hdg. The password for the room will be published here about 15 min before. Everybody is invited (it will be in German though)
What Is New?
With version 7 some things have changed compared to the previous versions. Here is an overview of the most important changes:
Change from Samba 3 to Samba 4 (more than necessary to use a current server operating system, Samba 4 makes it easier to connect Windows and other software)
OPNSense replaces the previous firewall (IPFire)
new school console (web-based administration) is more modern (Responsive Design, etc.)
Version 7 is multi-school capable, i.e. you can manage several schools with one installation
you can now select Network segments / IP ranges freely (this was previously very limited)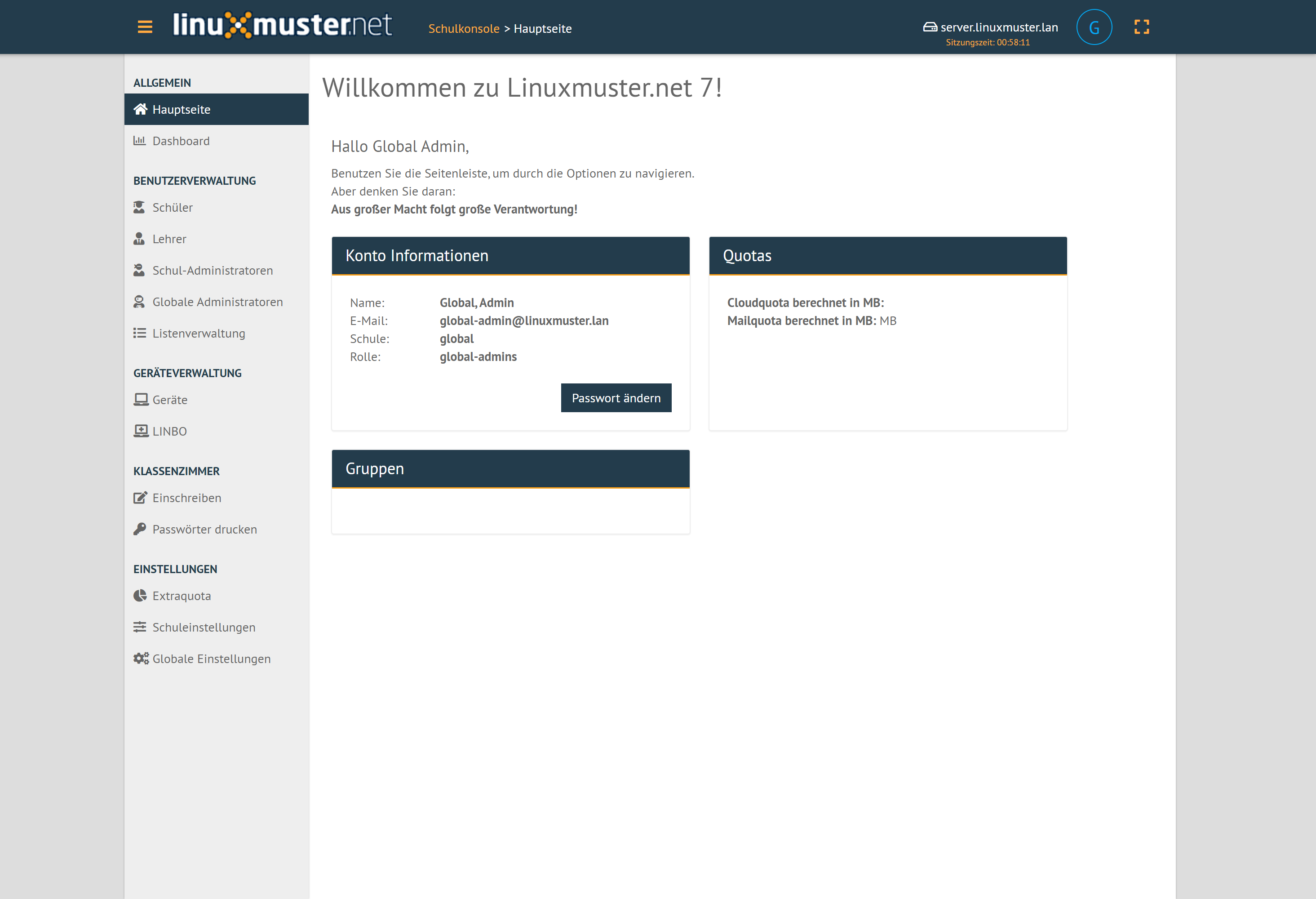 Further (Known) Features
In addition to the changes mentioned above, linuxmuster.net brings along additional features that are already included in previous versions.
Linbo – for me the killer feature at linuxmuster.net, because it takes a lot of the work out of managing school computers and laptops. With Linbo you can manage many computers and configurations very easily (and even remotely) (see also "Why Linbo is one of the best features of linuxmuster.net").
School console – in the school console you can control all administrative and pedagogical functions, e.g. access to the internet / WLAN on/off, distribute and collect assignments, exam mode, etc.
Conclusion
We are currently still using version 6.2 at our school. But in the next few weeks we will prepare the changeover and install and test version 7 and set up a new Linux client. Up to now we still have Ubuntu 16.04 on our computers, but we will replace it with a current OS (Ubuntu? Kubuntu? Xubuntu?).
All those who have been using a different school server solution so far should in my opinion think about linuxmuster.net. It is a system that is being developed by many dedicated teachers and is therefore close to how a school functions (many other school server solutions are developed for small business first and later adopted for school environments). The community (https://ask.linuxmuster.net) is very helpful and you get help on all topics around school IT.